Murals/Public works
Selected Mural projects and public works.
For project inquiries or commissions, please
Click Here
to get in touch.
Neon History
Las Vegas, NV. USA
2018
In collaboration with CASS Contemporary
and E! Entertainment I was asked to paint
this mural in the residency of Steve Aoki in Las Vegas. It featured it the E! series ' Flip it like Disick', hosted by Scott Disick.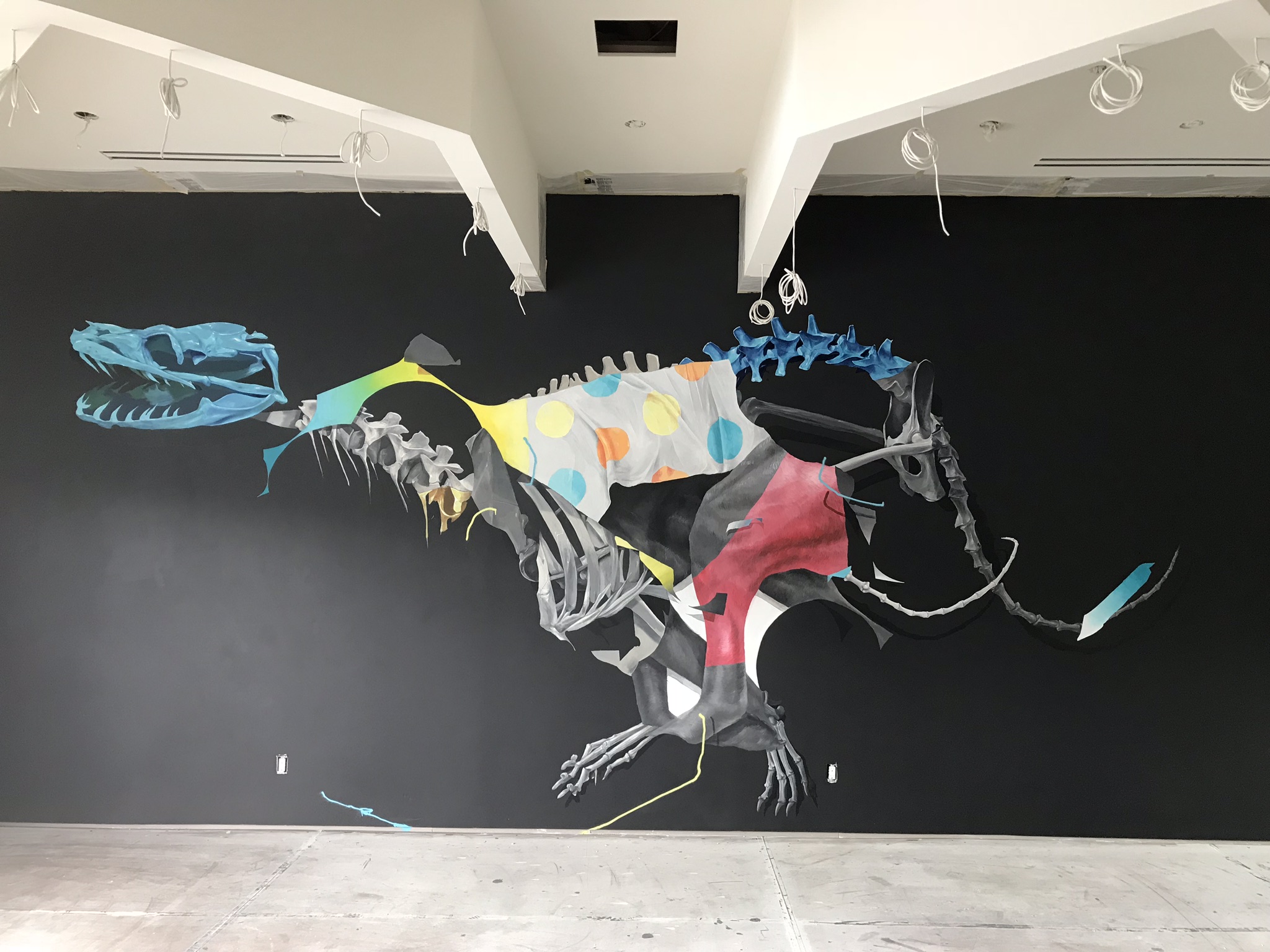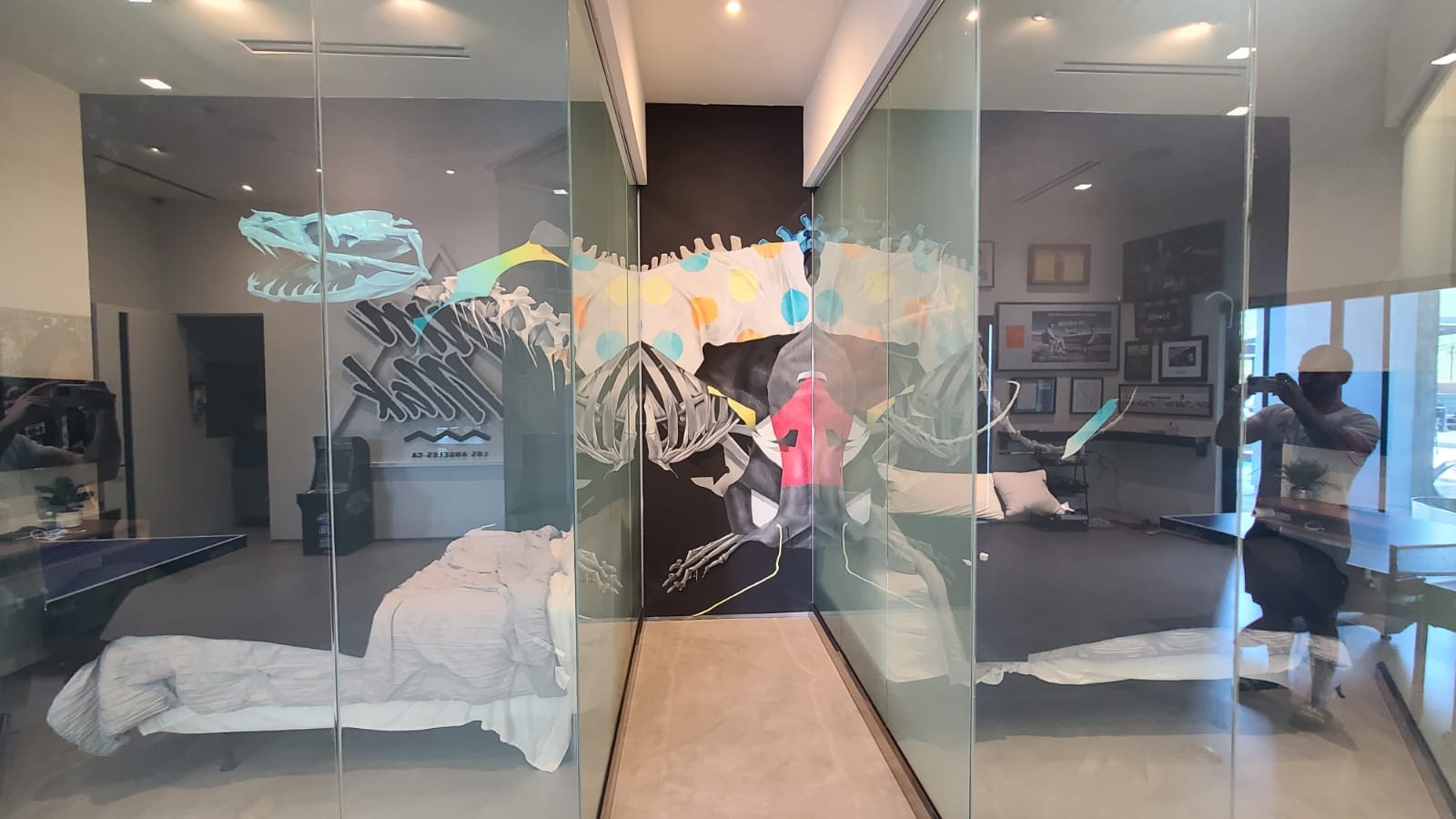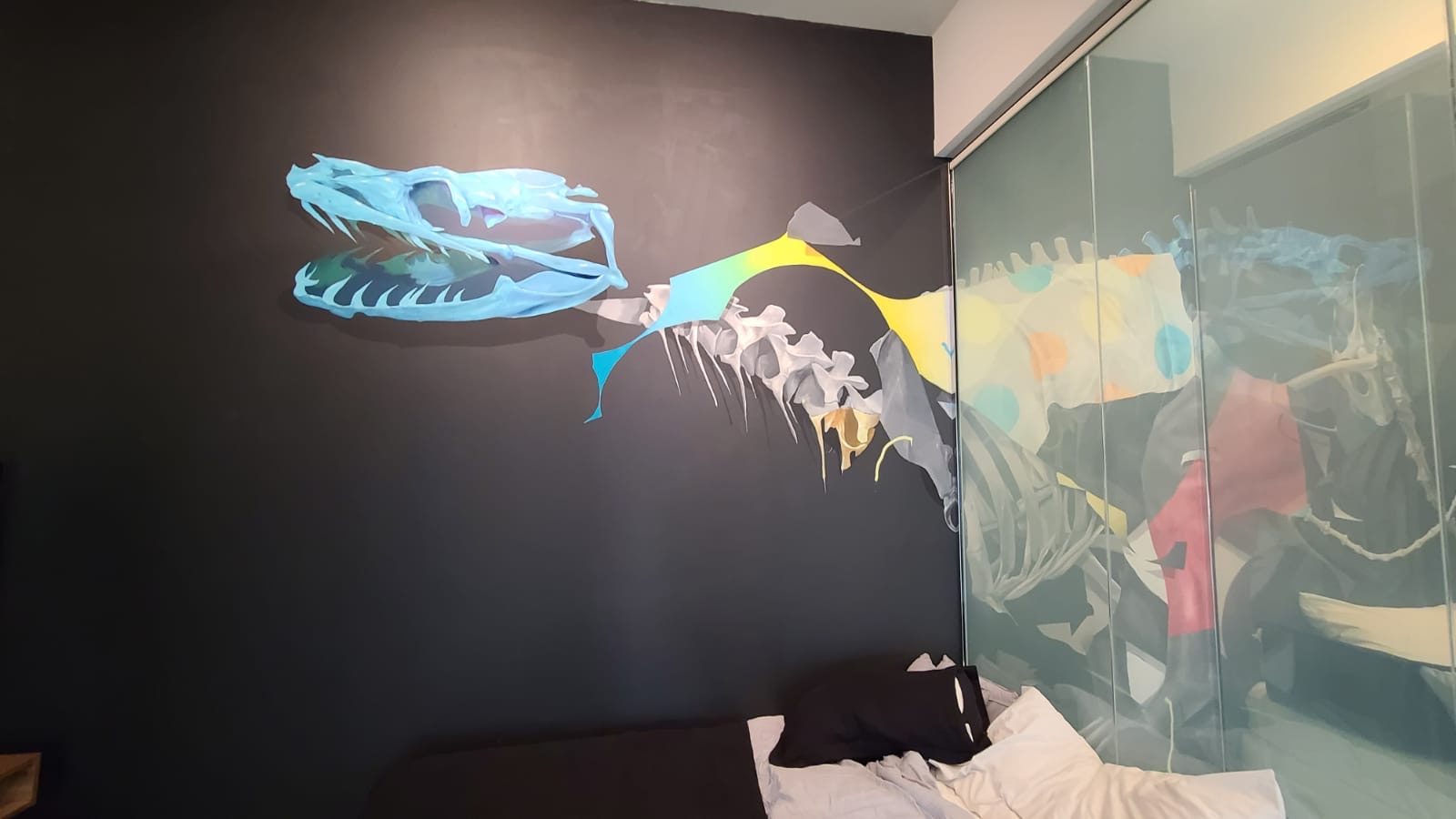 Ode Aan De Synode
Dordrecht, Netherlands
2018
For Stichting Dordrecht Streetart I painted this monumental equestrian statue in 2018.
Out In The Open
Aalborg/Gedsted, Denmark
2018/2019
I painted two large murals for the Out In The Open Festival in Denmark. This is a year round festival curated by KIRK Gallery where artists from across the world are invited to create public art in the Northern regions of Denmark.
North West Walls/Rock Werchter
Werchter, Belgium
2018
For the annual Rock Werchter music festival, a selection of international artists are invited to paint monumental towers built from shipping containers.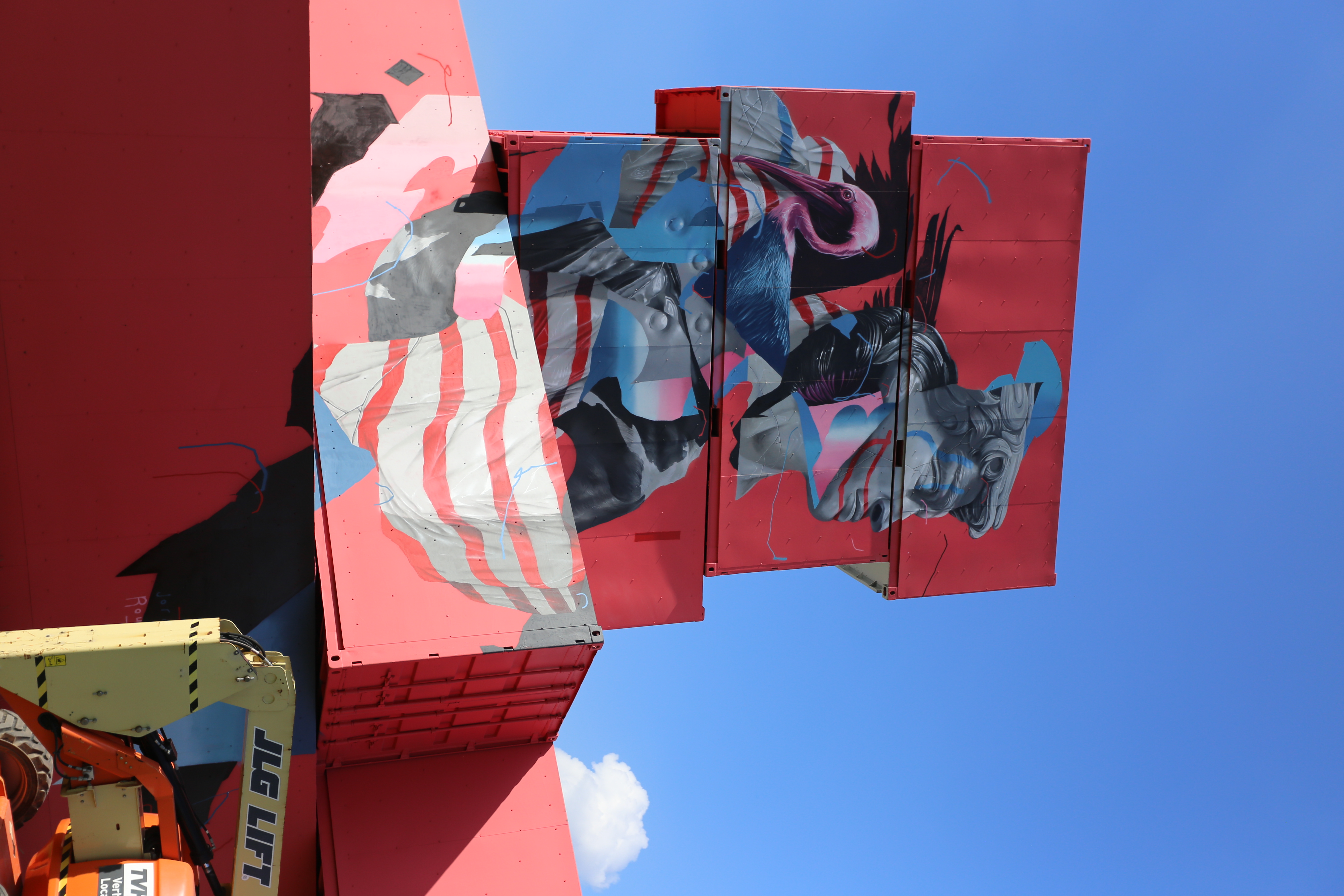 OuterSpace
Atlanta, GA. USA
2018
OuterSpace is a mural festival in Atlanta, Georgia curated annually by Greg Mike and
ABV Gallery.
Pow!Wow! Hawaii
Honolulu, HI. USA
2017
Pow! Wow! Hawai'i
is an annually recurring mural festival taking place in the city of Honolulu. Put together by
Jasper Wong
,
Kamea Hadar
and
Jeff Gress
, it's one of the largest mural events in the world.
Shine On St Pete
St Petersburg, FL. USA
2017
Shine on St Pete
is a mural festival organized yearly in the city of St Petersburg, Florida. It's set up with curratorial help by
Cass Contemporary
in Tampa in close collaboration with local partners. I painted a large mural at the Central Neurology building just off Central Ave and 22nd Street.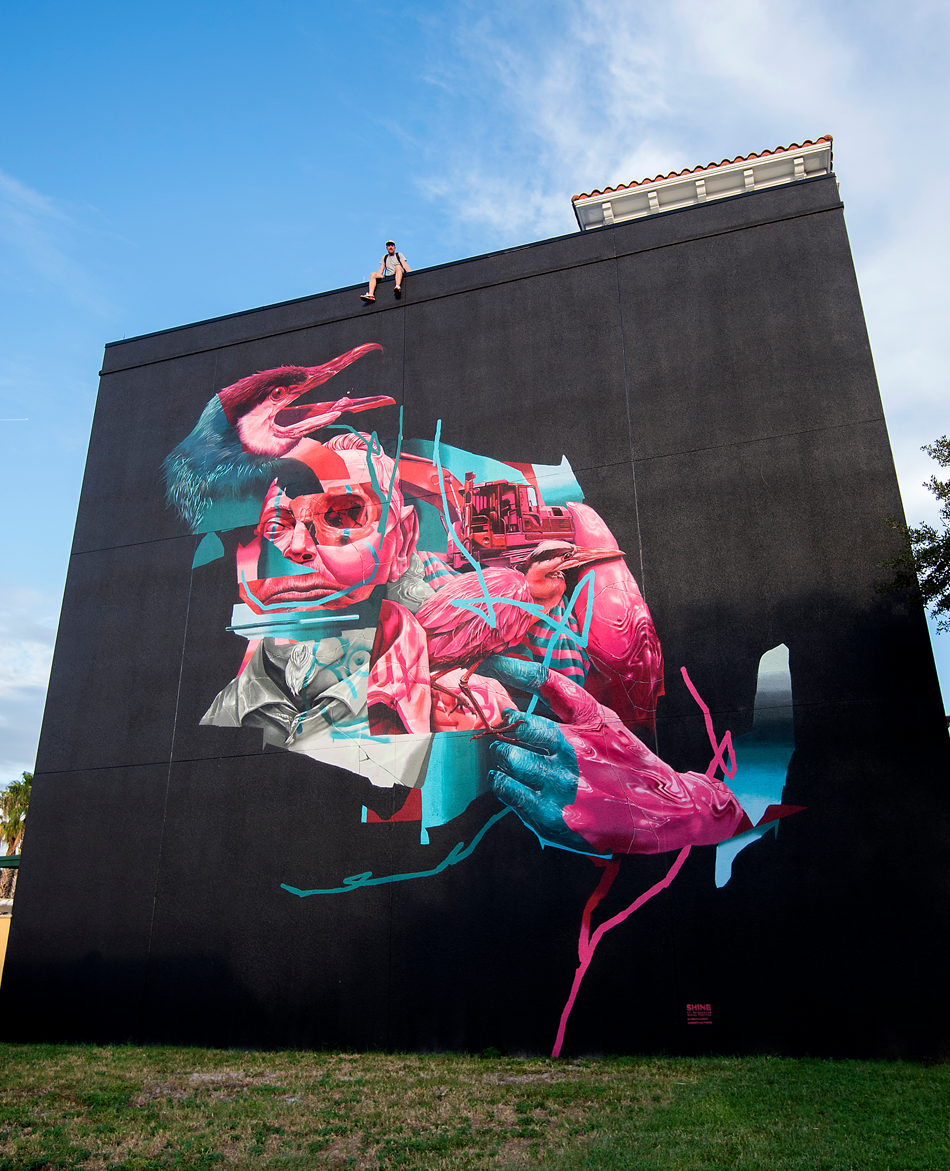 FFTTNW
Portland, OR. USA
2015
Forrest For The Trees
is a collaborative mural festival in Portland, Oregon, organized and curated by artist Gage Hamilton and
Hellion Gallery
's director Matt Wagner.
Sodo Track
Seattle, WA. USA
2016
Sodo Track is a mural event in 'South of Downtown' industrial district in the city of Seattle, WA. Its organizers are 4Culture and Gage Hamilton. About a dozen international artists participate in this project each year to gradually transform the SoDo Track (the commuter train line to and from Seattle) into an extensive mural gallery.